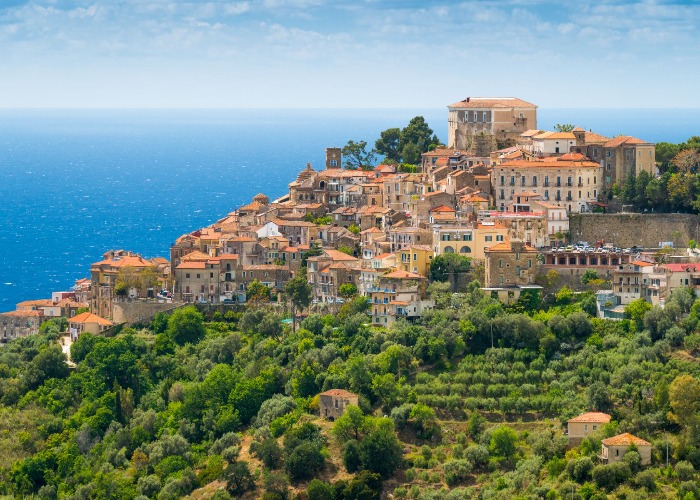 Bypass the razzmatazz of the crowded Amalfi Coast in favour of neighbouring Cilento, where empty Blue Flag beaches, atmospheric hilltop towns and some of the world's finest ancient Greek temples await. It's no wonder the Neapolitans have kept it to themselves.
To say that Cilento is overlooked is an understatement. This enchanting part of Campania rarely gets a mention in guidebooks at all, despite it being the favoured staycation spot for Neapolitans escaping the summer tourists. However, recent Covid travel restrictions mean the rest of Italy is starting to discover its picturesque coastline and wonderfully wild interior too.

While Cilento shares its ritzy neighbour's balmy climate and panoramic bluffs, the similarities end there – and Cilento is all the better for it. The Amalfi Coast's bumper-to-bumper traffic is quickly replaced by empty roads snaking past wildflower meadows, grazing buffalo and medieval castles peeping out from age-old forests. Characterful hillside villages hide small hotels and tiny family-run eateries serve up local recipes from years gone by.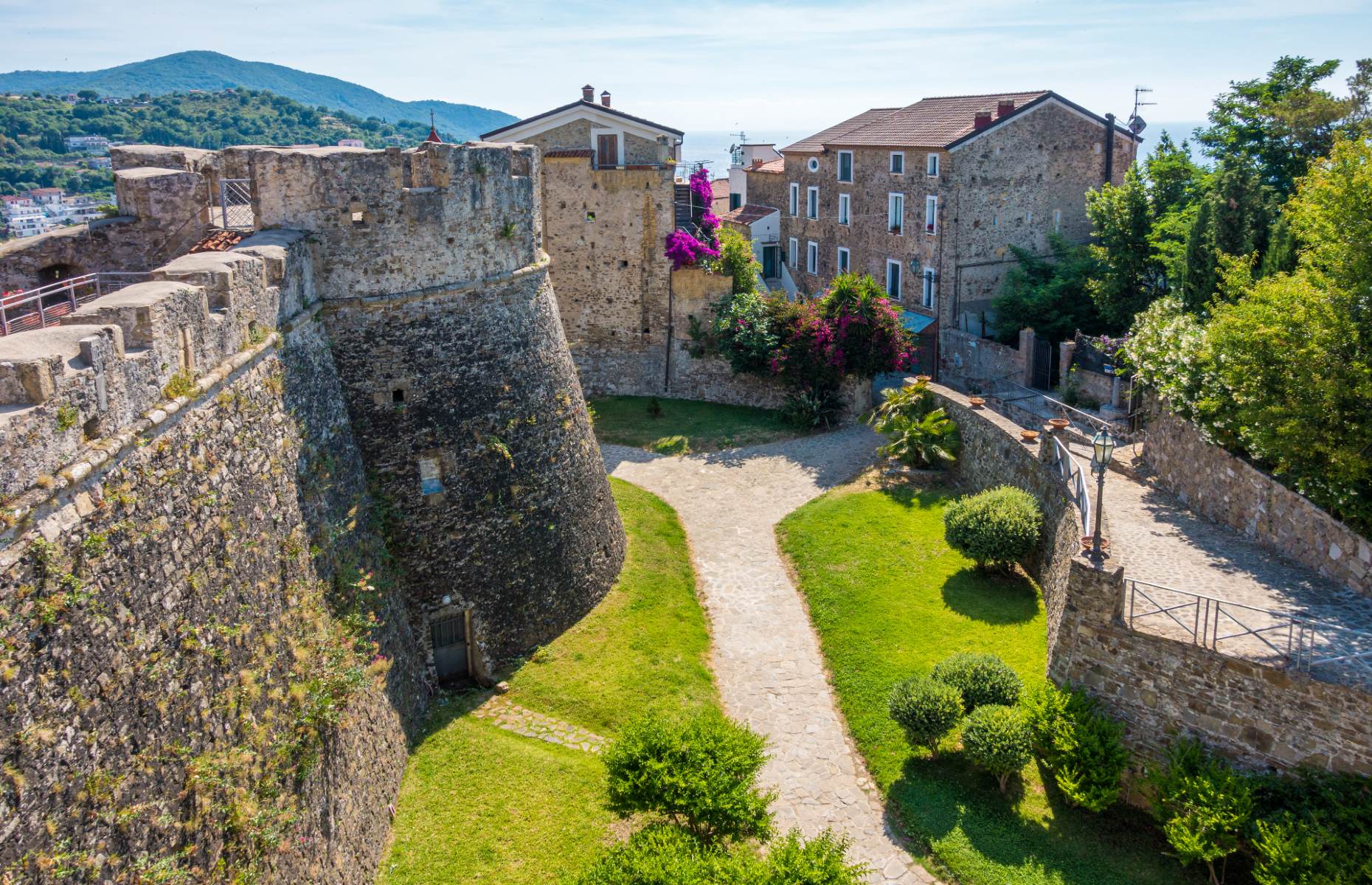 In fact, Cilento's vast national park has protected the region from mass tourism so well that stumbling upon a desolate beach, empty temples or being the only tourist in town, is all part of the fun. So, what are you waiting for? Here are seven reasons to visit Cilento…
1. Discover Campania's best beaches
Beaches here are bigger, sandier, cleaner and quieter, with coveted 'Blue Flag' awards scattered along the entire Cilentan coast.
Up north, the Bay of Trentova, known locally as '30 Egg Beach', is praised by locals for its iridescent waters and owes its nickname to the apparent discovery of 30 turtle eggs in its caves.
Further south, Palinuro, which is famous for its blue, red and silver grottoes, is surrounded by fantastic bays – check out sandy Cala d'Arconte, which is surrounded by rugged cliffs and backed by national park, or get a boat to sheltered Buon Dormire's splendid emerald waters (pictured).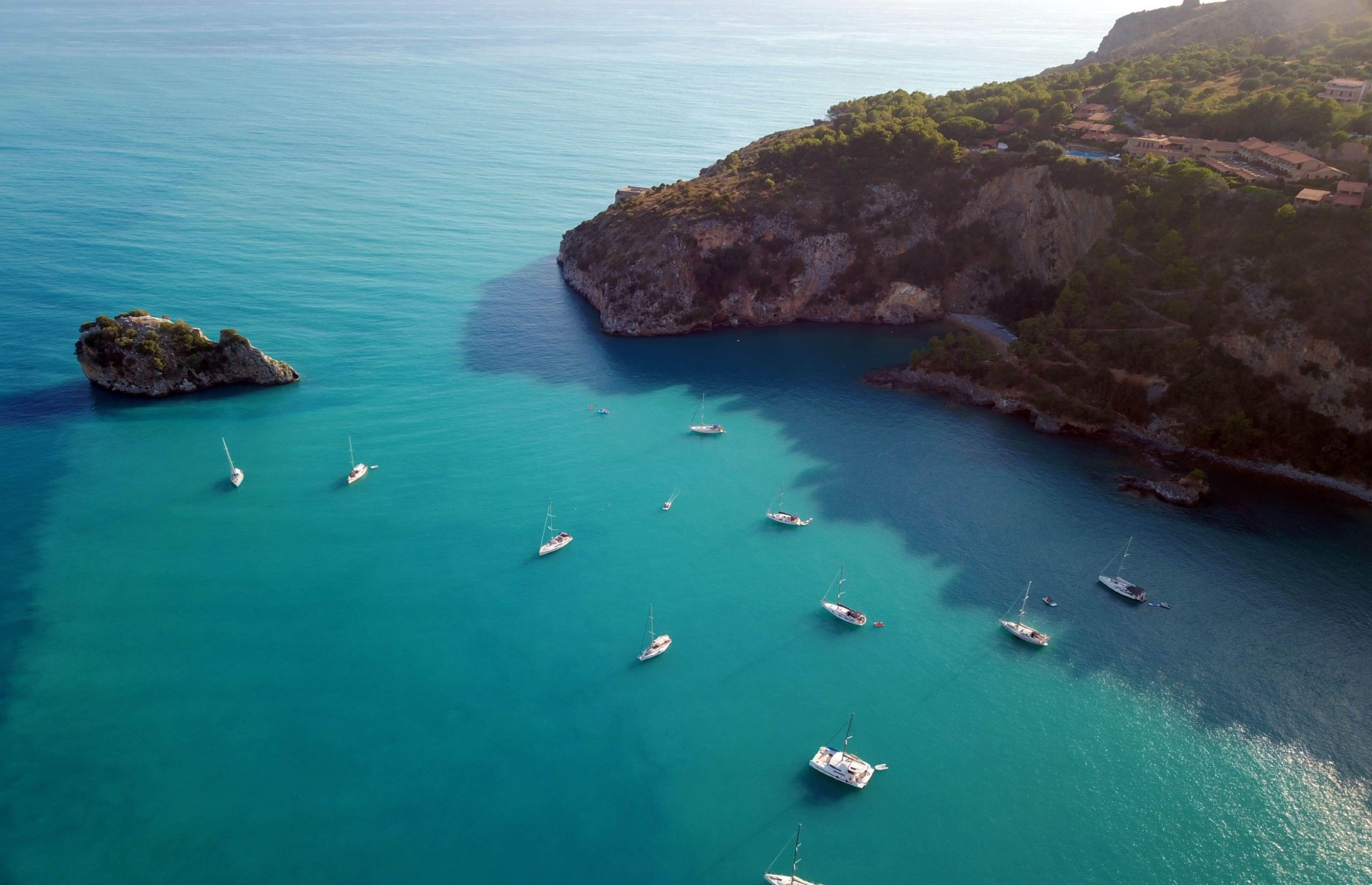 Meanwhile, Cala Bianca, carpeted in sand and white pebbles, was once named 'Italy's most beautiful beach' and is a scenic 20-minute walk from Pozzallo.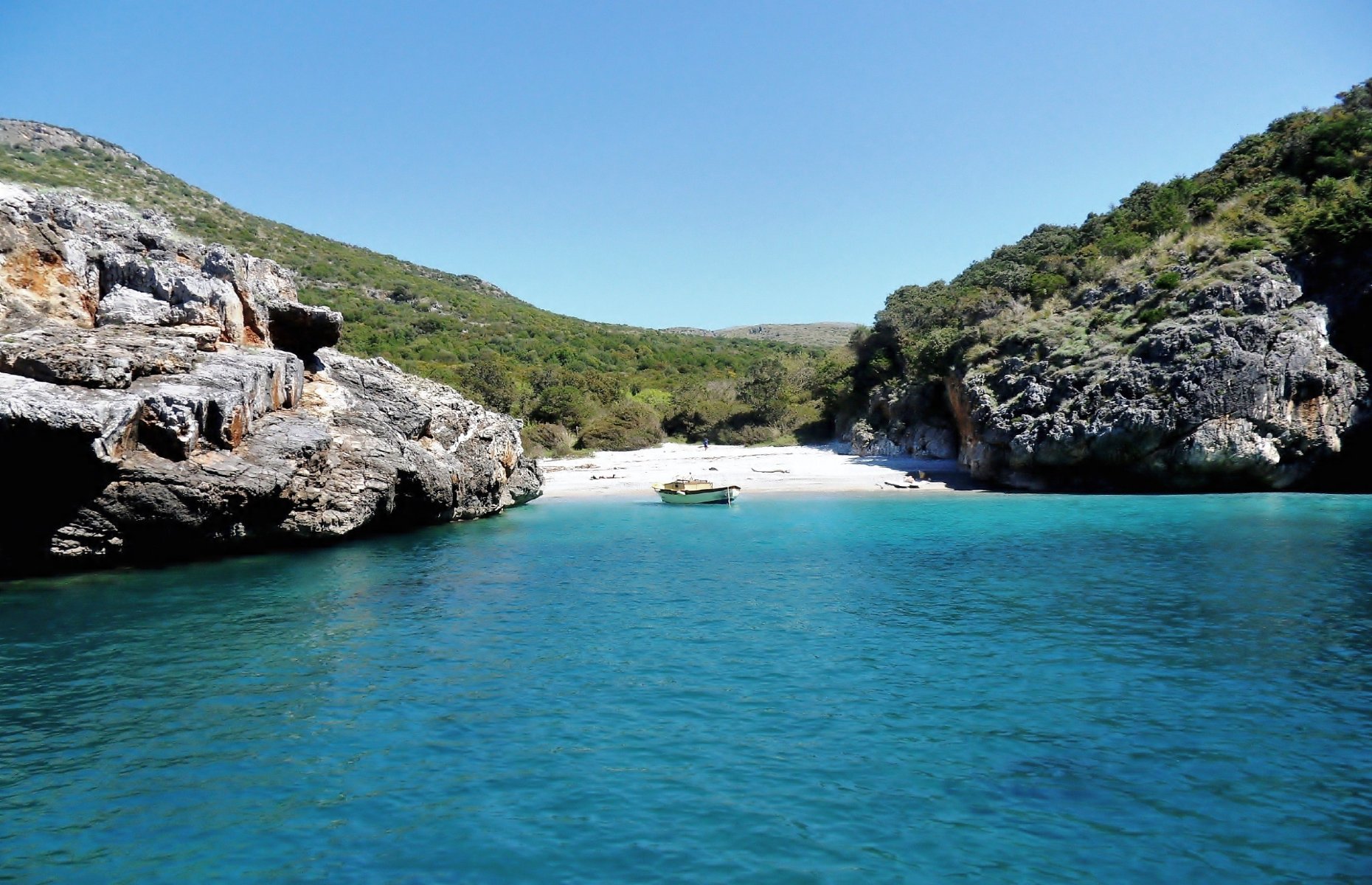 2. Explore some of the world's best preserved Greek temples
Paestum is home to three of the world's best-preserved ancient Greek temples. Originally named Poseidonia, the UNESCO World Heritage Site dates back to 7th century BC, but was abandoned following devastating malaria outbreaks and relentless Saracen raids.
Later engulfed by ravenous forests, the city was rediscovered in the 18th century.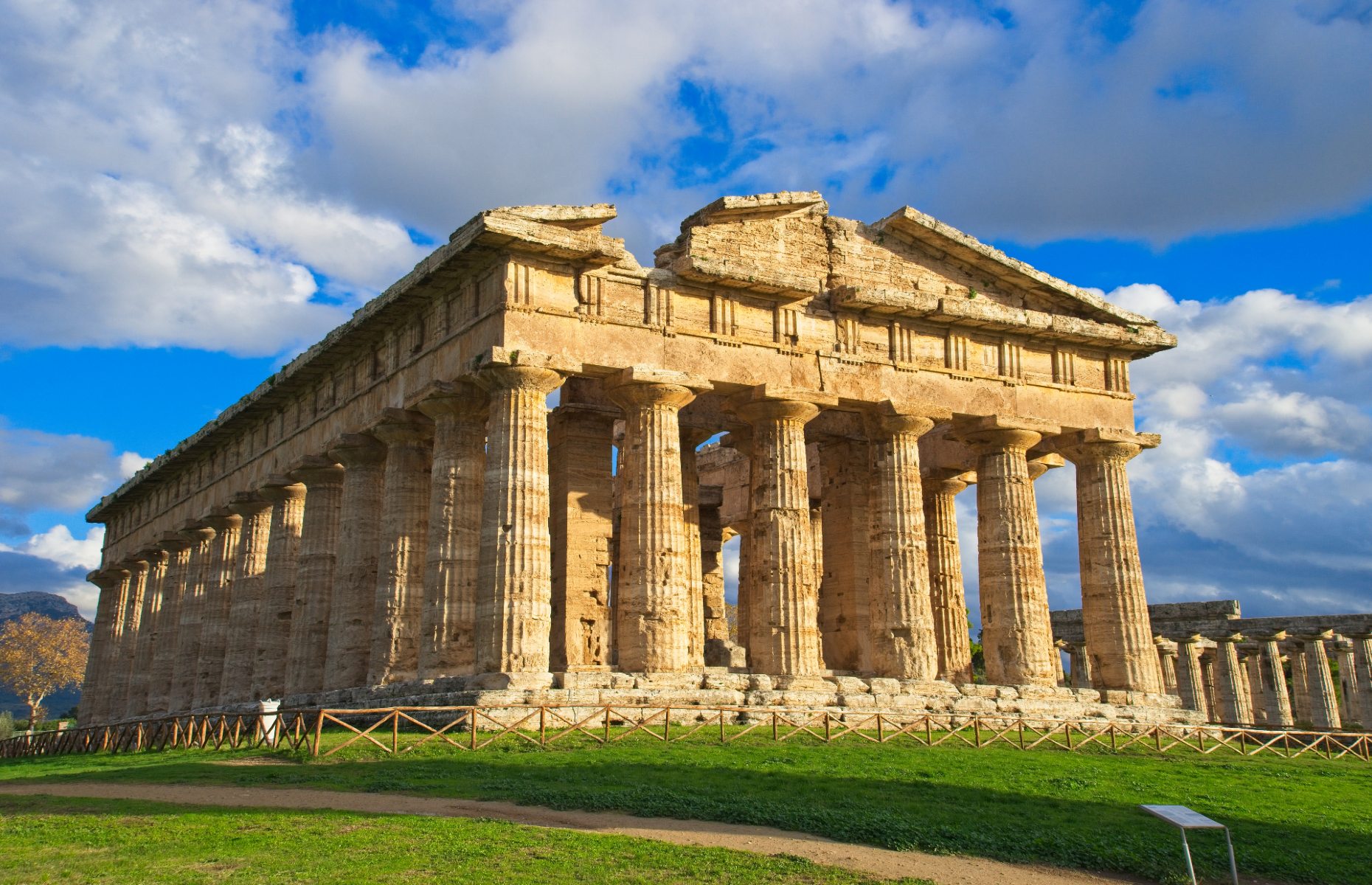 Tickets are great value and the relaxed vibe and lack of crowds means you can walk around the city, climb into the temples and then kick back and relax in the surrounding wild flower meadows.
If that leaves you wanting to visit more UNESCO World Heritage Sites, head to the ancient Greek coastal city of Velia. Alternatively, one of the 'most impressive monastic structures in the world' awaits at Padula, in the form of Certosa di San Lorenzo.
3. See one of Italy's biggest national parks
Cilento, Vallo di Diano and Alburni National Park was created to protect the region from mass tourism and development – it certainly succeeded. The UNESCO World Heritage Site is a dream for hikers, with the dense forests undulating their way right up to the sea.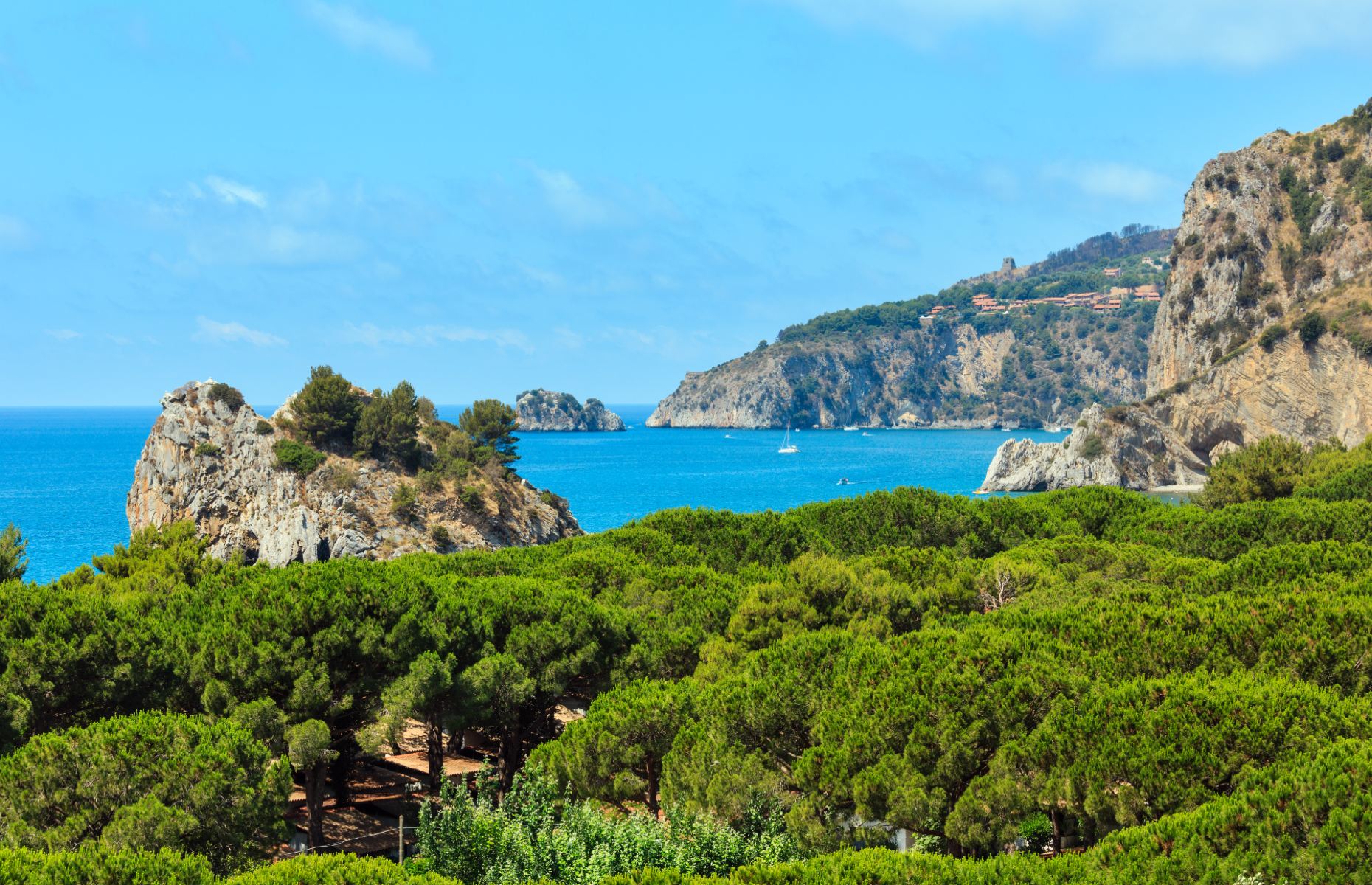 You'll find luminous grottoes, abandoned ghost villages, dramatic waterfalls and age-old ruins, all surrounded by 1,800 plant species.
For a bird's eye view, head to Trentinara and ride the Cilento in Volo zipline, which reaches speeds of 75mph (120km/h).
4. Visit the 'Fountain of Youth'
Acciaroli has fascinated scientists for decades. Why does this fishing village, apparently much loved by Ernest Hemingway, have proportionately more centenarians than anywhere else on Earth?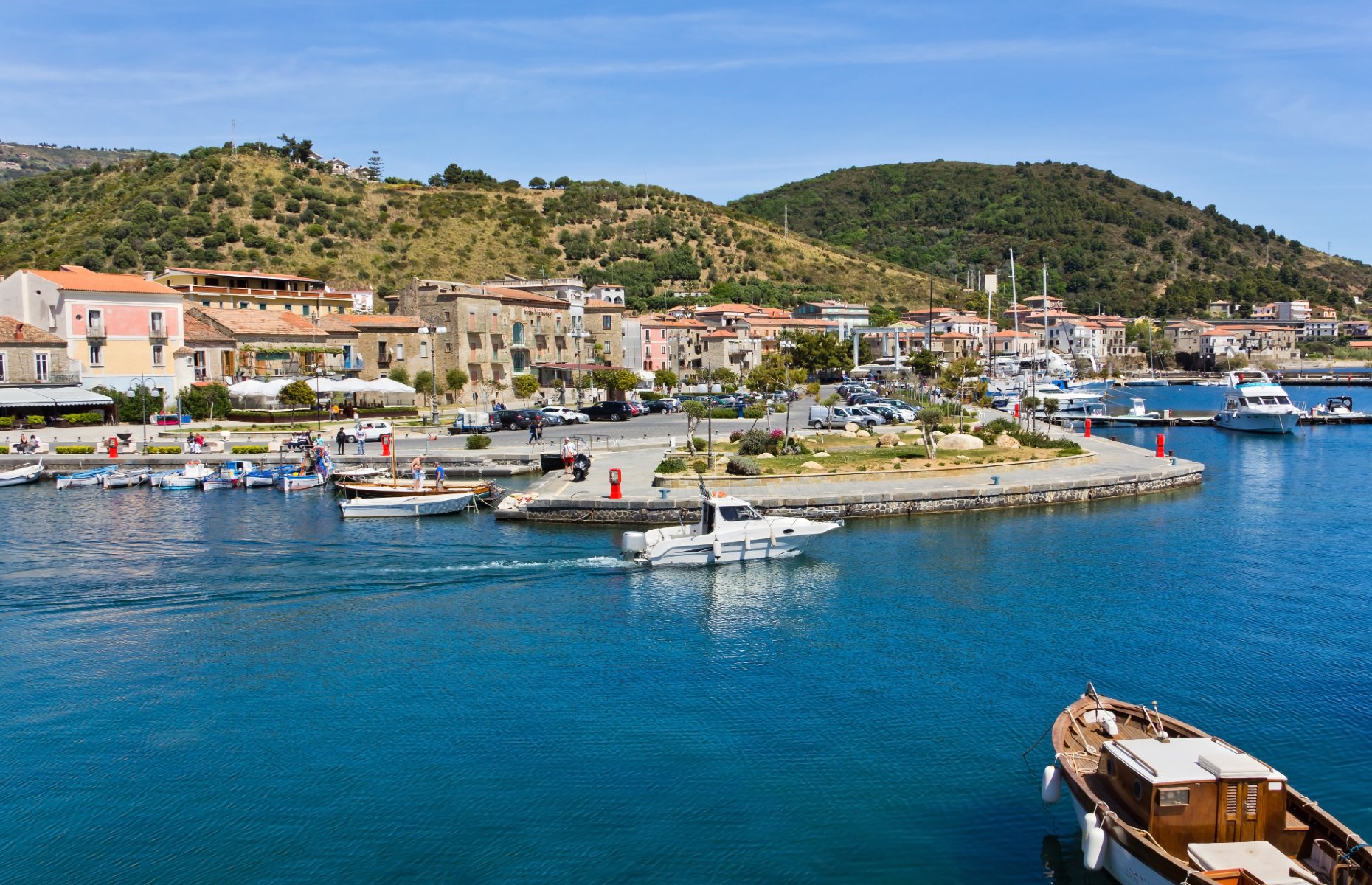 Perhaps it is the food? After all, Cilento is the birthplace of the plauded 'Mediterranean diet'. Or maybe it comes with living in a national park, or bathing in some of Italy's cleanest waters? Who knows, but a day here is well spent sipping coffee in its historic centre, admiring the harbour's imposing Saracen tower and collapsing on its sandy Blue Flag beach.
5. Indulge in Nonna's cuisine
With Nonna often at the helm of Cilento's best restaurants, dishes are local, fresh and flavourful. Luckily for Nonna, Cilento is one big kitchen garden, producing everything from tomatoes and artichokes to chickpeas.
However, it's buffalo mozzarella and anchovies that have earned Cilento culinary kudos around the globe.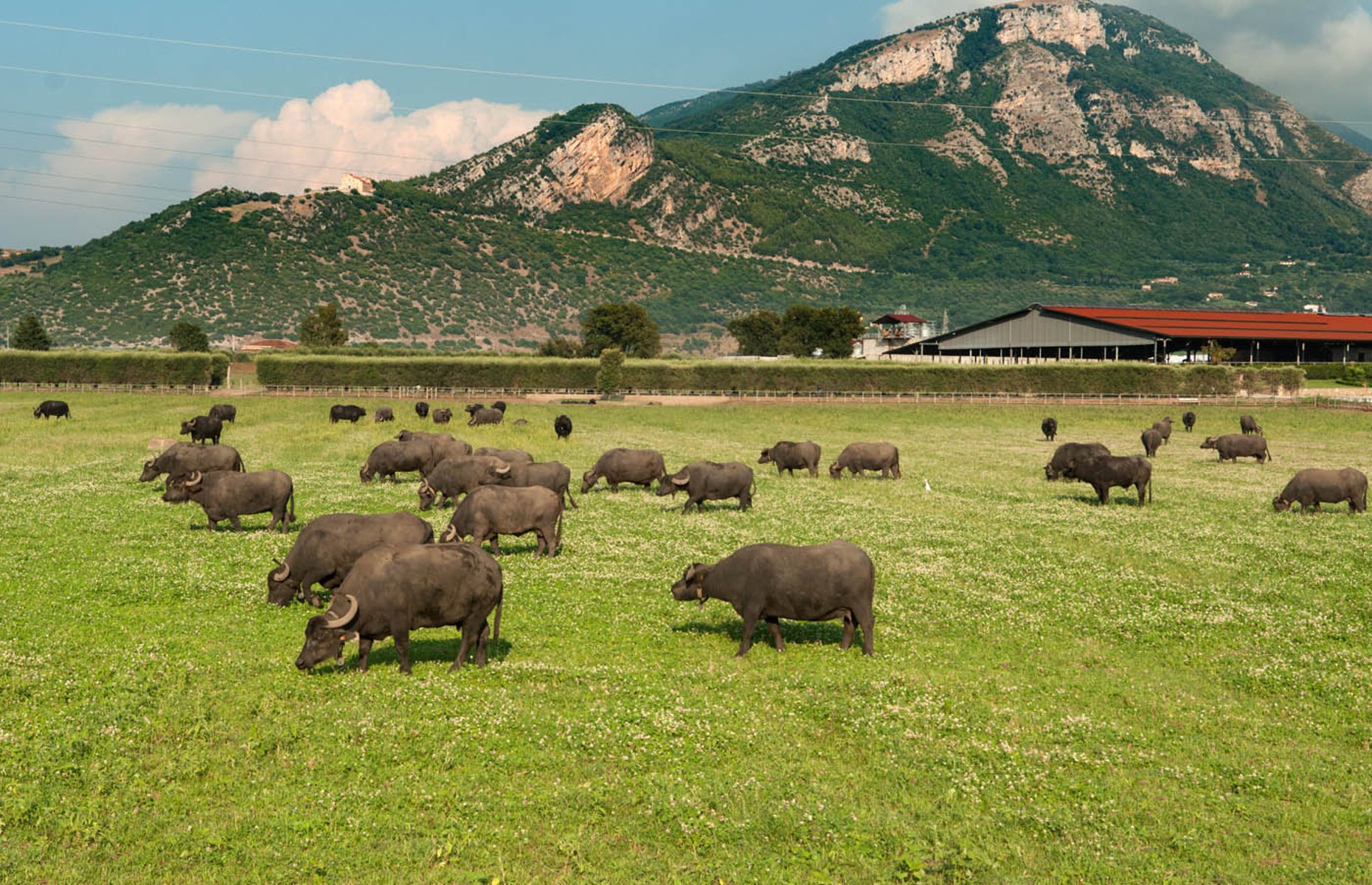 Tenuta Vannulo, the world's first organic water buffalo farm, hit the headlines when it was revealed that the cattle indulge in endless massages, self-milking and a daily dose of Mozart. This stress-free lifestyle helps them produce the creamiest milk, which is turned into chocolate, ice cream and world-famous buffalo mozzarella. You can visit the farm and see the world's happiest buffalo before trying the products.
For the country's best anchovies head to Pisciotta where fishermen spend April-July fishing with traditional menaica nets, which only catch the best sized fish. Enjoy them straight off the boat or stuffed with local mozzarella, breaded and fried.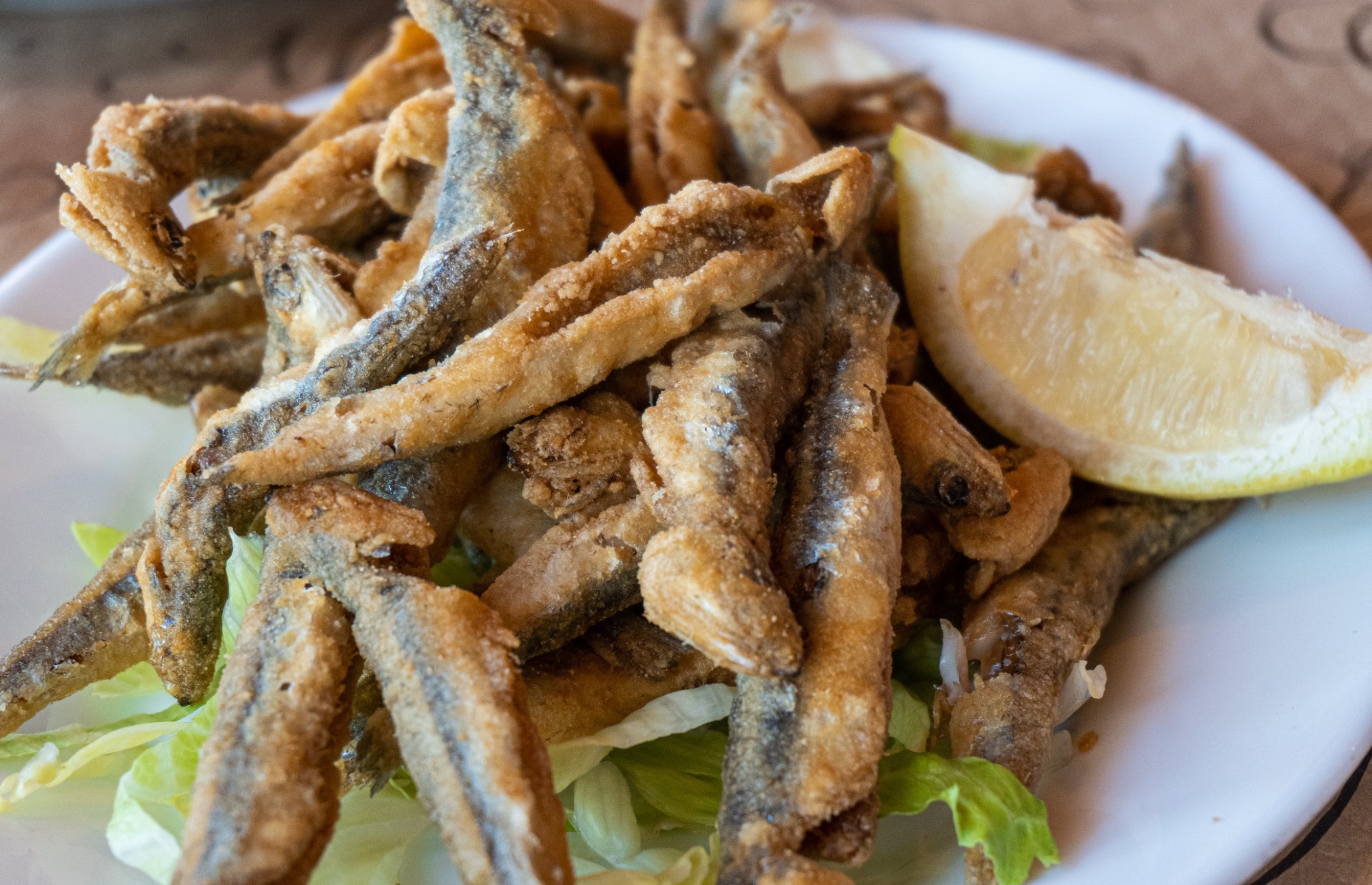 6. Tour the village of murals
The region's dense forests and olive-covered hills hide some fascinating villages. Atmospheric Castellabate lures most tourists, with its 12th-century castle, delicious restaurants and superb sunset views.
But venture off the beaten track to Piano Vetrale in Orria and discover a unique open-air art gallery. Its narrow-cobbled streets, tangled alleys and charming piazzas are covered in full size murals, from fairy tales to playful depictions of daily life.
Sicilian artist Pino Crisanti started the trend at the end of the 1970s and today artists from around the world still come to make their mark on this special village.
7. Take in a ghost town
Eerie Roscigno Vecchia is one of the region's many ghost towns and is popular with history buffs and artists.
Residents fled in the early 20th-century, due to constant threats of floods and landslides. Despite having no running water or electricity, its sole resident, Giuseppe Spagnuolo, can often be spotted somewhere with his trusty pipe, proudly regaling visitors with tales of his beloved town.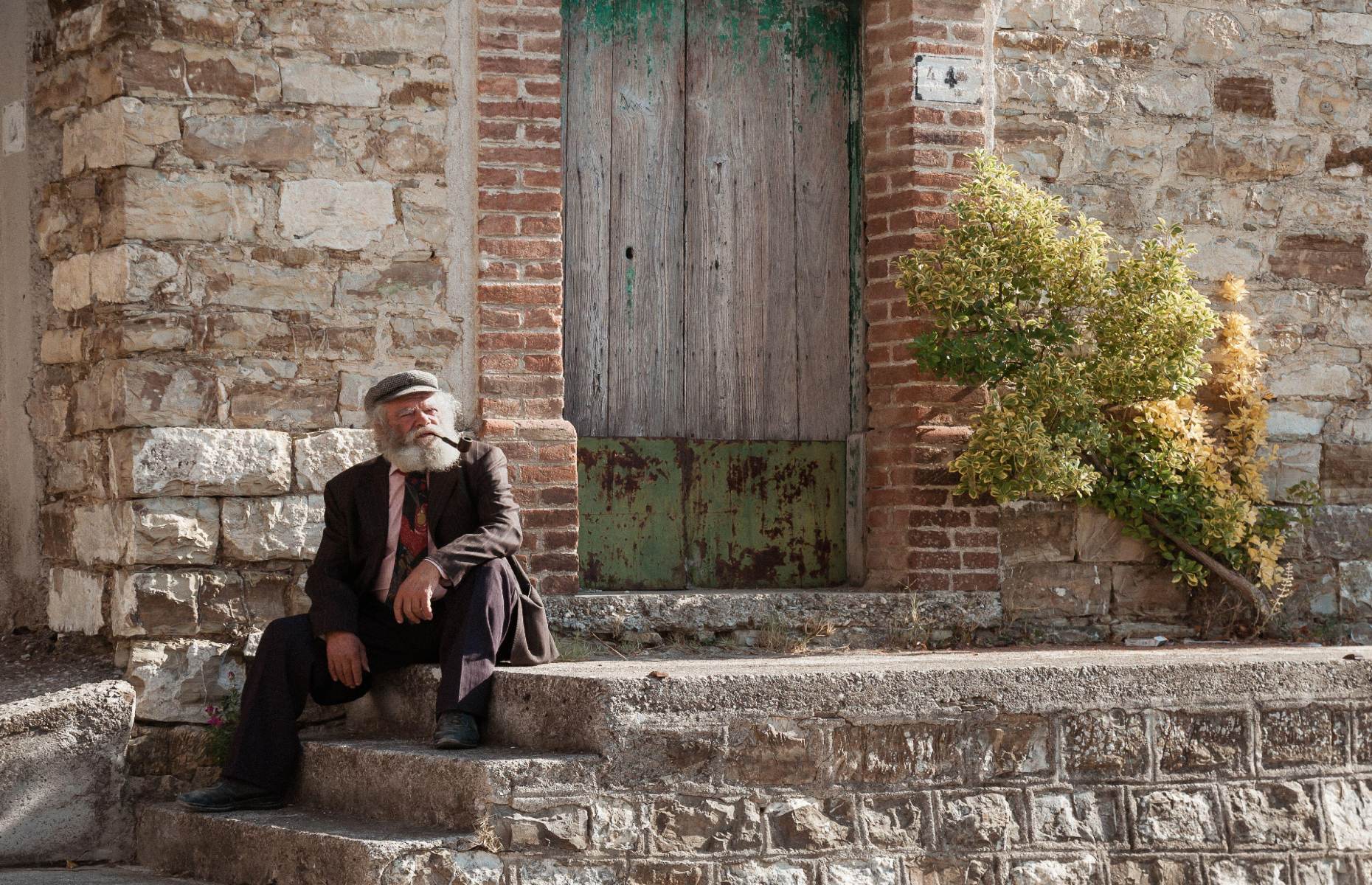 Raffaele Mariniello / Alamy Stock Photo
Lead image: essevu/Shutterstock